Join in with Bike Week 2019. HarBUG has organised two events on the campus, open to anybody who cycles or would like to try cycling to work.
On the same day the OVO Women's Tour cycle race passes along the A417 at lunchtime. This is a great opportunity to see a top flight cycle race in Oxfordshire for the first time.
See below for more details on these events.
---
Campus Cycle to Work Day
We have a Campus Cycle to Work Day which is a great way to try cycling to work with one of our easy paced escorted rides to the campus from Didcot, Wantage or Grove, suitable for all fitness levels. Just turn up before the departure time detailed below:
Didcot Parkway, Brompton hire lockers – Depart 07:50
Wantage, Nelson Pub – Depart 07:45
Grove, Millbrook Square – Depart 07:30
If you already cycle to work, it is great event to meet other cyclists who commute to the campus.
There will be a free breakfast for cyclists, sponsored by Harwell Campus, for any Campus staff who cycle to work on the Cycle to Work Day. Vegetarian option available. Breakfast will be served at the Harwell Pavilion, Thomson Entrance between 07:30 to 09:00.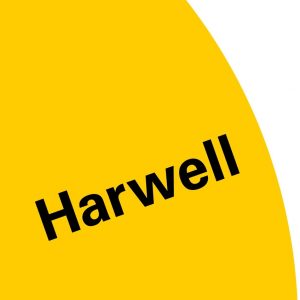 ---
Cycle Surgery
The Bike Repair Man will be running a free cycle surgery from 08:00 to 13:30 in front of the Electron Building on Fermi Avenue.
If your cycle needs tuning up, adjustments or minor repairs then drop your cycle off and get it looked at for free. Please see notes below for further details. Sponsored by Harwell Campus.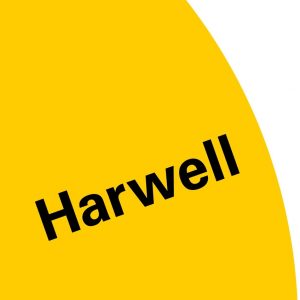 ---

OVO Women's Tour – Stage 3, Oxfordshire
Join us at lunchtime on the 12th (bring your lunch with you) to watch this cycling spectacle. Cycle down the Winnaway and we will be at the bottom in Harwell village. Race arrival times are predicted from the earliest at 12:24 in good conditions or the latest from 12:46 for non-optimal conditions.
More information can be found at: Women's Tour – Stage 3
---
Media
Please download the poster for the event and display it on your organisation's notice board: Bike Week Cycle to Work Poster 2019
Please download the word document and publish on your organisation's intranet / newsletter / email: Cycle to Work Text
---
Notes for Cycle to Work Day:
If you are joining the escorted rides, please ensure your cycle is road worthy.
Cycle helmets are not mandatory on escorted rides but are recommended.
Ride leaders for the escorted rides will be wearing HarBUG fluorescent jackets.
We cannot connect the Didcot ride with trains from Oxford and Reading due to restrictions carrying cycles on some trains and timetable changes.
Free breakfasts will be available whilst stocks last.
Please contact chair@harbug.org.uk if you have any questions.
---
Notes for Cycle Surgery:
Cycle Surgery works on a first come first served basis.
Labour is provided free, any parts must be paid for by the cycle owner.
The Cycle Surgery is provided for basic adjustments, tuning or minor repairs to cycles only. We reserve the right to refuse any cycle if the work required will require too much time to complete. The amount of time available will depend on the number of cycles left for work and a judgement call from either The Bike Repair Man or a HarBUG representative, this will be be non-negotiable.
Cycles are left at the Cycle Surgery at the owner's own risk.
Cycles must be collected before the finishing time of 13:30.
HarBUG is not responsible for any damage, loss or theft of any cycles using the Cycle Surgery.