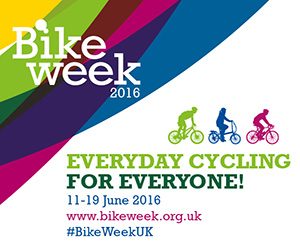 Bike Week runs from the 11th to the 19th June. HarBUG is running two events on Wednesday 15th June; Cycle to Work Day & The Bicycle Repair Man.
If you have thought about cycling to work then now is the time to give it a go. Make the change and join the U.K.s fastest growing transport mode.
Campus Cycle to work Day
Come along to our Campus Cycle to Work Day and get a free breakfast for your efforts. Everybody welcome.
Free breakfasts are served at the Harwell Pavilion, Thomson Avenue Entrance, from 07:30 to 09:00. Sponsored by Harwell Campus.
We are running easy paced group rides, suitable for beginners, from local towns. Just turn up:
•    Abingdon, depart at 07:40 from Old County Hall.
•    Didcot, depart at 07:50* from Didcot Parkway (meet at Brompton Cycle Hire Lockers).
•    Grove, depart at 07:30 from Millbrook Square.
•    Wantage, depart at 07:45 from the Nelson pub.
* 07:50 ride from Didcot Parkway connects with local train from Oxford (07:21). Check with Great Western Trains for details.
Please support the group rides it is a good time to meet cyclists from the same town and swap tips, route information etc.
If you are planning to cycle in but not with one of the group rides, please call in at the Harwell Pavilion and say hello and get a breakfast.
Please note we are only running one ride in from Didcot this time.
Due to changes in the train timetables we cannot offer to connect with a Reading train.
Sponsored By: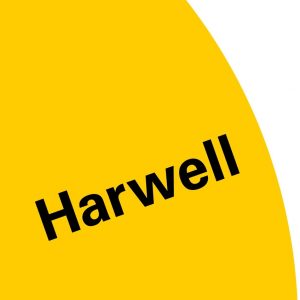 ---
The Bicycle Repair Man
Leave your bike in the morning for a free check, adjusting and tuning, pick it up after work.
From 08:30 to 17:00 outside the Satellite Applications Catapult building. Sponsored by STFC.
Please note the following conditions for The Bicycle Repair Man event:
Work will be carried out free of charge for labour only, any parts used must be paid for.
Jobs will be carried out on a first come first served basis.
We cannot guarantee to carry out work on all cycles left on the day.
Work is limited to roadworthy checks, adjustments and minor repairs.
Work will be refused for cycles where it is deemed there is too much work needed.
Sponsored by:

---
We have posters for each event, so please can you print them out and post them on your organisations notice board:
Cycle to Work Day Poster
The Bicycle Repair Man Poster
If you have any questions, please contact HarBUG at: chair@harbug.org.uk