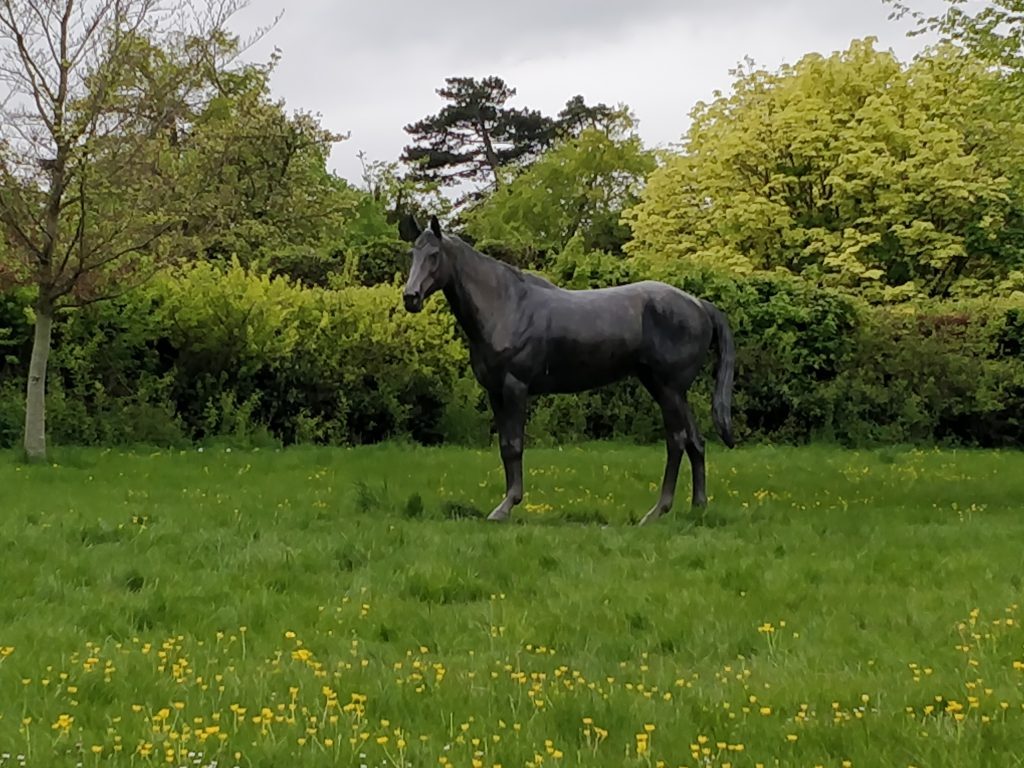 Please note that a new route from Wantage is being built via Ardington & Ginge Brook Bridge. The route is due to open Spring 2021 and is currently under construction.
---
Via Icknield Way, Ginge & Lockinge Villages (Sustrans Route 544)
Details: 7 miles (11km) from Town Square to Harwell Campus Pavilion
National cycle route 544 runs from Didcot to Wantage via the Harwell site.
The route starts at the Lord Nelson Pub on the Charlton Road. From the pub car park entrance turn right onto Lark Hill then, a few metres up, turn left onto path (signed) . Follow the path which leads to the road into West Lockinge. Bear right and follow road to East Lockinge. Turn right in East Lockinge and follow road to West Ginge and into East Ginge. Turn right at the T-junction in East Ginge (signed) and then turn left onto the farm track. The farm track will be marked clearly as a private road with no access, cycles are allowed down this track as part of the route by permission of the landowner, there is no legal right of way. So it is a good idea to keep the landowner happy and give way to motor and farm vehicles using the track.
At the end of the farm track turn left and continue down the road for about half a mile and then turn right onto the Icknield way (signed) which then runs directly to the north of the Harwell site.
---
Click on the finish marker or the track for more route details and to download the GSX file.
---
See also the Sustrans 544 webpage