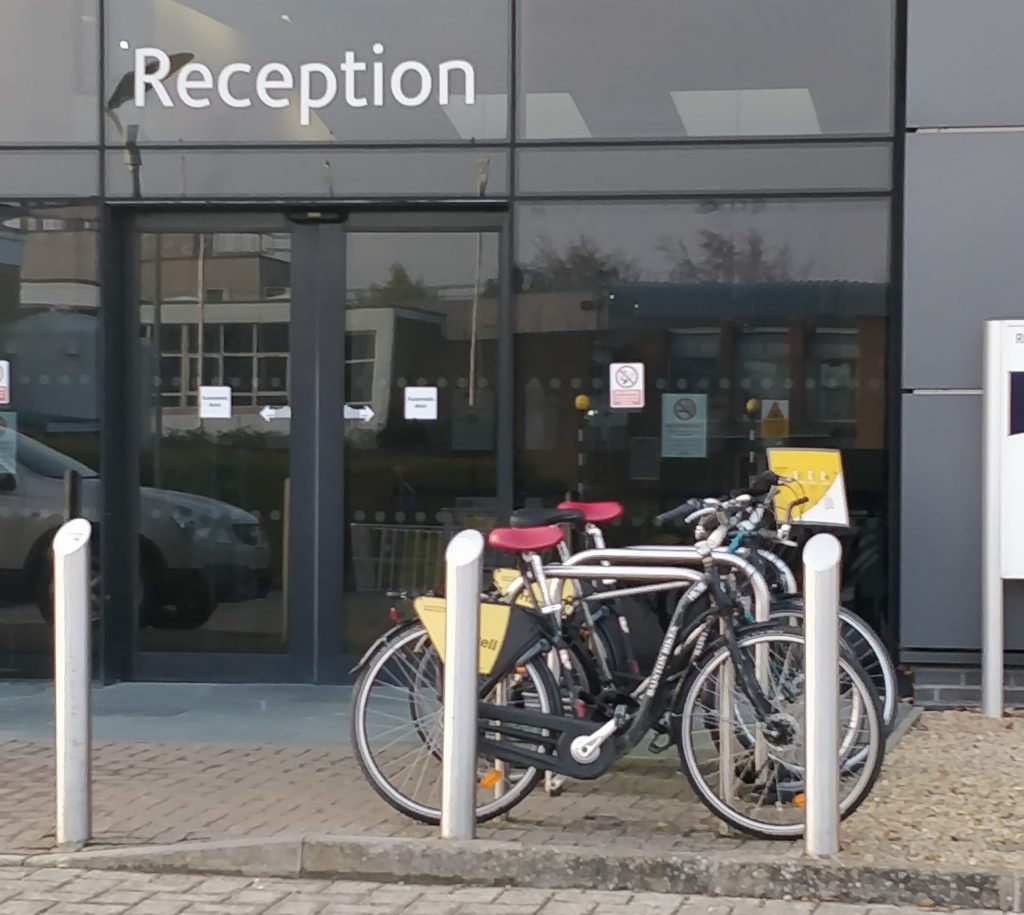 The Harwell Campus Bicycle Users Group (HarBUG) are a group of cyclists campaigning to make it easier to cycle to the Campus and to improve facilities for cyclists and cycling on site.
Join us by registering on the website and keep up with the latest cycling news and issues. Membership is FREE and open to anyone who works on the Harwell Campus. We find our activities can be more effective if we can assist with funding, so we ask for donations to support our work. Many members give a small regular donation.
The Campus is in the South Oxfordshire countryside close to the Berkshire downs and Ridgeway National Trail, halfway between the towns of Didcot and Wantage on Sustrans route 544.