On Wednesday 26th April we will be holding a Campus Cycle to Work Day.
We will be encouraging all campus employees to try cycling to work with escorted rides into the campus from Didcot, Wantage / Grove and Abingdon. If you already cycle to work please come along to the Harwell Pavilion between 07:30 and 09:00 to join fellow cyclists and support the best way of commuting to work. We will be offering a free breakfast for everybody who cycles to work. Last year we had a record number of cyclists participating, hopefully we can top this this year.
If you have had a break from cycling over the Winter or your new years resolutions have not gone to plan, this is an ideal opportunity to get back cycling and get on  track.
One of the main reasons for the Cycle to Work Days is to allow new cyclists to try cycle commuting and running the escorted rides in is key to this. We need some members to help run the escorted rides by acting as Ride Leaders. If you can help out with the event by being a Ride Leader please could you contact chair@harbug.org.uk. Thanks.
This years Cycle to Work Day breakfasts are sponsored by Diamond Light Source: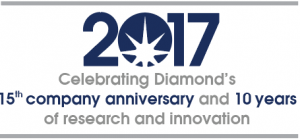 Dates for diaries:
Saturday 22nd April – Oxfordshire Space for Cycling Campaign Event.
Wednesday 26th April – Campus Cycle To Work Day.