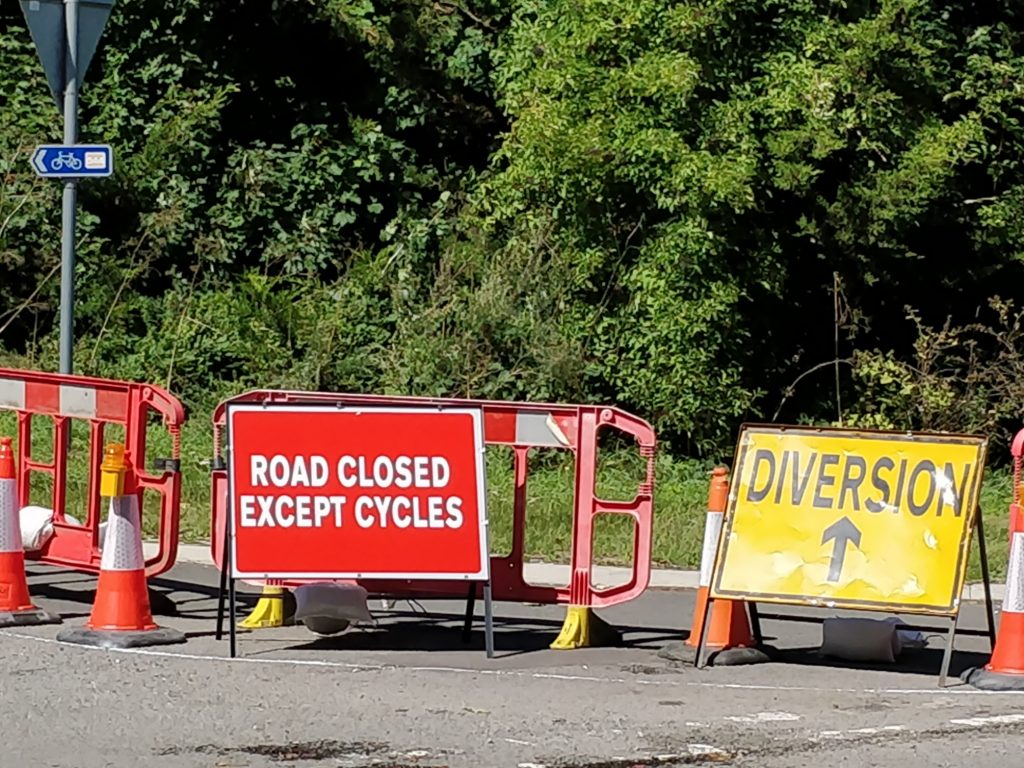 From the 17th August 2020 the Chilton Road section of Sustrans route 544 from Didcot to the Harwell Campus has been closed to all traffic except cyclists, residents and farm vehicles, this is the section from Upton up to Hagbourne Hill. HarBUG has been campaigning for many years to get improvements carried out on this section and we have been working with Sustrans to achieve this result.
Recently Sustrans received a grant from the Government to improve the connectivity of their network and Chilton Road was promoted as a one of their target projects. In addition the Governments emergency active travel funding has allowed the closure of the section without a formal consultation, initially. Apart from a short stretch in Upton village the route from Didcot to the Campus is now traffic free.
Currently this is a temporary traffic order, there will be a formal consultation looking at permament closure in 2021 / 2022 along with further improvements, hopefully safe crossings of the A417 in Upton and at the Hagbourne Hill junction.
This is good news for cycle commuting to the Campus and will make this route safer and more enjoyable. Since 2016 motorists have enjoyed the benefits of a £6m upgrade of the Hagbourne Hill road, the closure of Chilton Road will have very little impact on their journey time so a win for everybody.