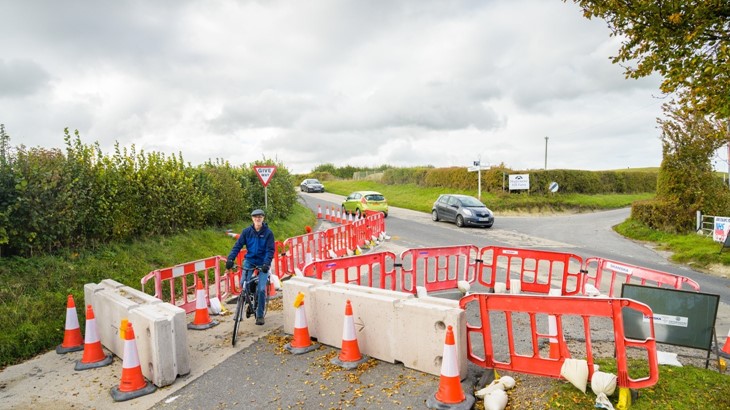 Chilton Road Upton – Hagbourne Hill Sustrans Route 544
Following the temporary closure of Chilton Road, Upton, to motorised traffic the County Council has opened a consultation to gain opinions about making the closure permanent.
For many years HarBUG has campaigned to get changes carried out to Chilton Road to make it cycle friendly, being part of Sustrans route 544. Sustrans have produced a report making the case for closing the road except for cyclists, residents and farm vehicles.
The Sustrans report can be downloaded here: Chilton Road: Improving conditions for walking and cycling.
The Sustrans report has three options:
Option 1: One-way general traffic with two-way cycle track
Option 3: Two-way cycle street 'Quiet Lane'
Preferred option: Full closure
HarBUG's position is to support the Full Closure option with signalised crossing of the A415 London Road.
Although HarBUG will be putting a response, it is important that there is as much support as possible for closing the road so please respond individually to the consultation and make sure the traffic free road continues permanently.
The consultation closes on Friday 19th February at 15:00!
The consultation home page is: Chilton Road & A417 London Road (Upton) Proposed Traffic Management & Toucan Crossing
See also Sustrans blog page: Oxfordshire County Council fast-tracks Sustrans project in response to pandemic
Also there are many proposed speed restrictions in the area of Harwell, Upton and the Hagbournes details can be downloaded here: Harwell and various parishes, speed limits.