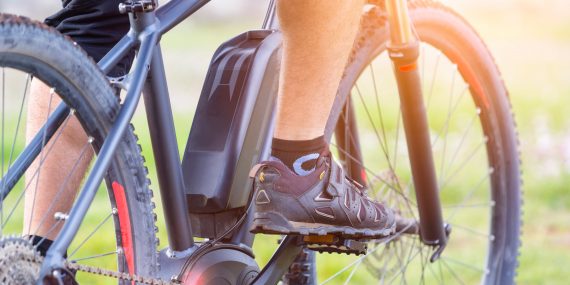 An action from the HarBUG AGM was to update the HarBUG Cycle Facilities Design Guide to include e-bike charging points in cycle parking on campus.
Looking around their are now several manufacturers offering e-bike charging points similar to electric car charging points. Part of the Facilities Design Guide is to recommend the type of charging point that campus cyclists would like to see and be most useful to campus cyclists.
The types of charging points generally fall into two types:
Charging posts with a standard UK 13A socket built in. A cyclists would plug in their own charger (this could be locked away in some models) to re-charge the battery.
Charging wall / post boxes where a universal charger is built into the box and a cable, to suit the battery on the cycle, is plugged into the box and battery.
Some examples of charging posts with 13A sockets can be found by following manufacturer links below:
Some examples of wall / post boxes with integrated chargers can be found by following manufacturer links below:
What type of e-bike charger should HarBUG recommend in the design guide? Please let us know especially if you are an e-bike user and you already charge your batteries at work – what would you like to be provided?
Bike batteries do not need to be removed for either type of charging facility. It is assumed that all chargers would be fitted in a cycle shelter and no be in the open, exposed to the weather.
Notes on charging posts:
The charging posts are cost effective and use a standard UK 13A sockets but require a cyclists to carry a charger in order to use them.
Some employers may also be uneasy at cyclists using 230V and bringing their own charger. Although the e-bike market has major reputable players like Bosch, Shimano and Yamaha there are other brands where the chargers may not be robust enough for outdoor use and in some cases may not be that safe.
There is also the issue about using 230V sockets when just having cycled in through the rain and having wet clothes and hands. The sockets would have to be protected with residual current devices to reduce the risk of electric shock but it would be better if this hazard could be avoided in the first place.
The 13A sockets would be open to abuse by cyclists and non-cyclists, powering loads other than e-bike chargers, e.g. charging cars, power tools etc which could also cause a hazardous situation.
Notes on wall / post boxes:
May be more expensive because the charger is built in costing more than a standard 13A socket.
Only safe extra low voltage would be available (max 55V dc) for charging. There are options for a 230V socket.
Cyclists would not need to provide a charger but they would need to carry a charging cable suitable for their bike or cables could be supplied with the charger.
Recommendation (personal):
The Bike Energy system looks to be the best overall.
What do you think?
Note: the above is only with reference to e-bikes defined as pedelecs and legally classed as bicycles.
From the BS EN 15194 standard for motor vehicles, a bicycle is considered a pedelec if: the pedal-assist, i.e. the motorised assistance that only engages when the rider is pedalling, cuts out once 25 km/h (approx 15 m.p.h.) is reached, and when the motor produces maximum continuous rated power of not more than 250 watts (n.b. the motor can produce more power for short periods, such as when the rider is struggling to get up a steep hill).