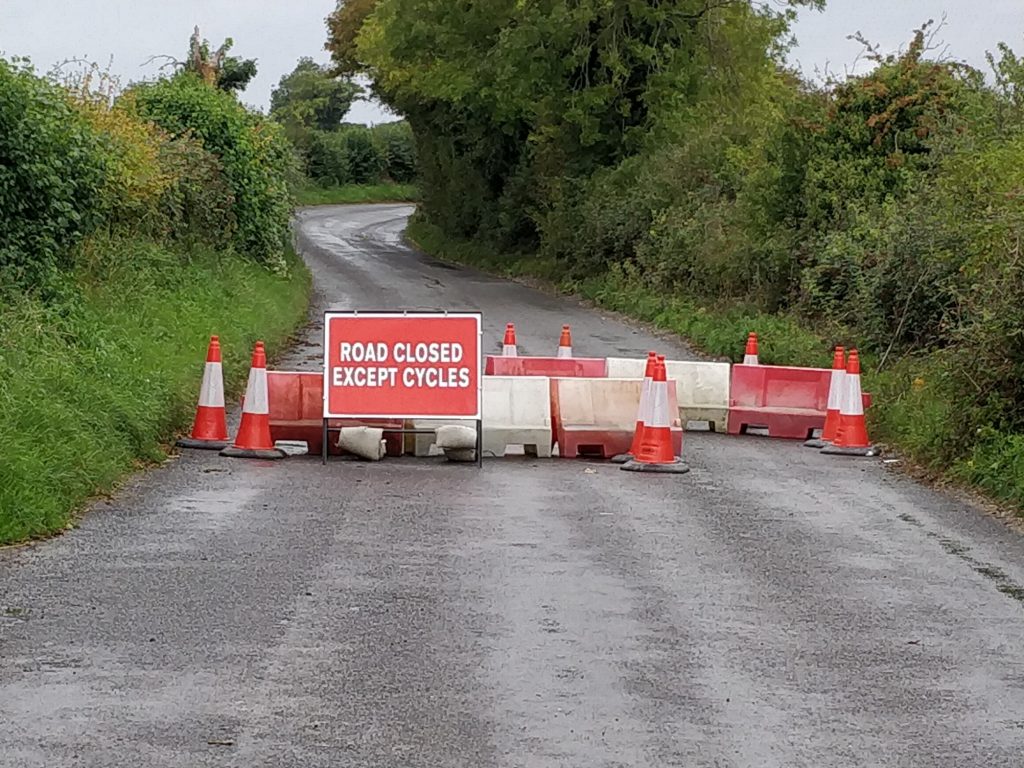 There are a some planning applications in consultation stage that affect cycle routes directly or indirectly. Please, if you are able, respond to them making sure that you state you are a cyclists. A good engagement from cyclists gives a signal to planners that they do need to consider provision for cyclists when considering planning decisions.
---
Harwell Village – 20mph Zone
The County Council are proposing a 20mph speed limit throughout Harwell village. The main route through the village; Blenheim Hill, High Street and Wantage Road, will have advisory cycle lanes either side and no centre line. This is similar to Didcot Wantage Road but due to the width of the road, motorists will need to drive in the cycle lane if a cyclist or car is coming in the opposite direction or when passing a cyclist.
Please support the proposals for the 20mph zone and cycle lanes. It may be worth asking why the cycle lanes cannot run from Blenheim Hill up to Valley Park Roundabout and whether a safe crossing point will be built across the A417 Reading Road to connect with The Winnaway.
The consultation runs until 31st December, details can be found here: Harwell Proposed 20mph Speed Limit Zone.
---
Milton Hill – Esso Site Distribution Centre
Following an initial rejection, the developers of the former Esso site at Milton Hill (next to Milton Hill Hotel) have put in a revised plan with two fewer units. This will still mean extra HGVs on the A4130 & A4185, despite assurances that HGVs will use the Milton Interchange some drivers will go via Rowstock and the A4185 for the southbound A34. This would make cycling on this road more hazardous than it currently is.
Please reject this application as it will increase the traffic, especially HGVs on already busy and hazardous roads used by cyclists.
The consultation runs until 16th December, details can be found here: P21/V1171/FUL
---
Didcot – Science Bridge, Thames Bridge and Clifton Hampden Bypass
This is a big road project starting on the A4130 just past the Milton Interchange towards Didcot and encompassing the Valley Park access roads, Science Bridge, former Didcot Power Station site access points, road to new Thames Bridge, Culham Science Centre entrance and Clifton Hampden Bypass.
Putting aside the wisdom of building more roads for any of the many different reasons, the decision has been made to build this road. The County Council have done a decent job in making sure a decent cycle path follows the carriageway and is as continuous as possible.
Please support this application even if you make it clear that it is for the cycle infrastructure only. We want to make sure there is enough support so that if the Government or developers want to reduce the cost of the £200m scheme they don't just get rid of the cycling provisions.
The consultation runs until 11th December (this Saturday), details can be found here: R3.0138/21. Unfortunately it is a big scheme and there are 19 sheets of highway plans but looking at one or two will give you the gist of the scheme and a quick comment supporting the cycling provisions are all that are needed.
---
15 Minute Neighbourhoods
Oxfordshire Coalition for Healthy Streets and Active Transport (CoHSAT) are conducting a survey about what services and shops Oxfordshire residents would like in a '15-minute Neighbourhood' – that is a walkable or rideable area close to your home.
You may have heard of the idea of 15-minute neighbourhoods, where most of the services and shops you need from day to day are within a short walk or cycle from your home.  It started in Melbourne and has been famously adopted by Anne Hidalgo, Mayor of Paris. But what services would you include in your walkable/rideable zone?
Please fill in the short survey: 5-minute survey.
---
Chilton Road, Upton
Finally, the County Council have made a Traffic Regulation Order for the permanent closure of Chilton Road from Upton to Hagbourne Hill.  The order can veiwed here: Made Traffic Regulation Orders
Have a merry Christmas and a Happy New Year and keep cycling in 2022.