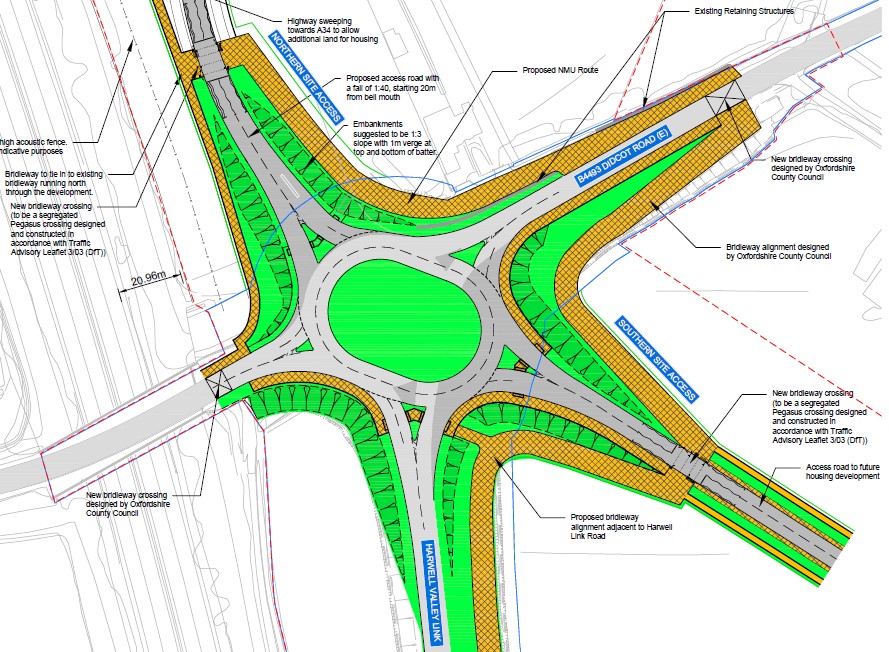 Vale of White Horse Council has received a revised planning application with an update to the roundabout design (old design shown above). Brookbanks, the transport consultants have produced two reports in suppport of the application (click to download):
Technical Note 36: Design Rationale and further Amendments – Southern
Roundabout Access
Technical Note 37: Southern Access – Response to planning committee NMU Crossing
Options
Please have a look at the documents and send any comments you have to chair@harbug.org.uk. We will be commenting on the application but please feel free to comment on the junction design as an individual.